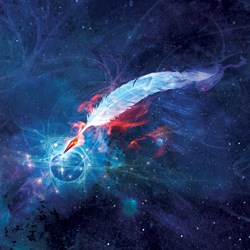 I found out a few days ago that I'm a second quarter finalist in the L. Ron Hubbard Writers of the Future Contest. All the squees! This is my second time around, and it's even more of a blast because a good handful of my fellow finalists are friends, and I'm already making new friends. I have so many people to cheer on!
I'll happy dance for everyone, keep my fingers and toes and nose hairs crossed, and cheer everyone to the finish line. We should have results in a few weeks, so I'll keep you posted.
SECOND QUARTER FINALISTS
Kary English of California
Joshua Essoe of California
Holly Heisey of Arizona
Samantha Murray of Perth, Australia
Scott Parkin of Utah
Kevin Pitorak of Ohio
Daniel Rosen of Minnesota
D.L. Young of Texas
Hooray, and good luck to us all!